School History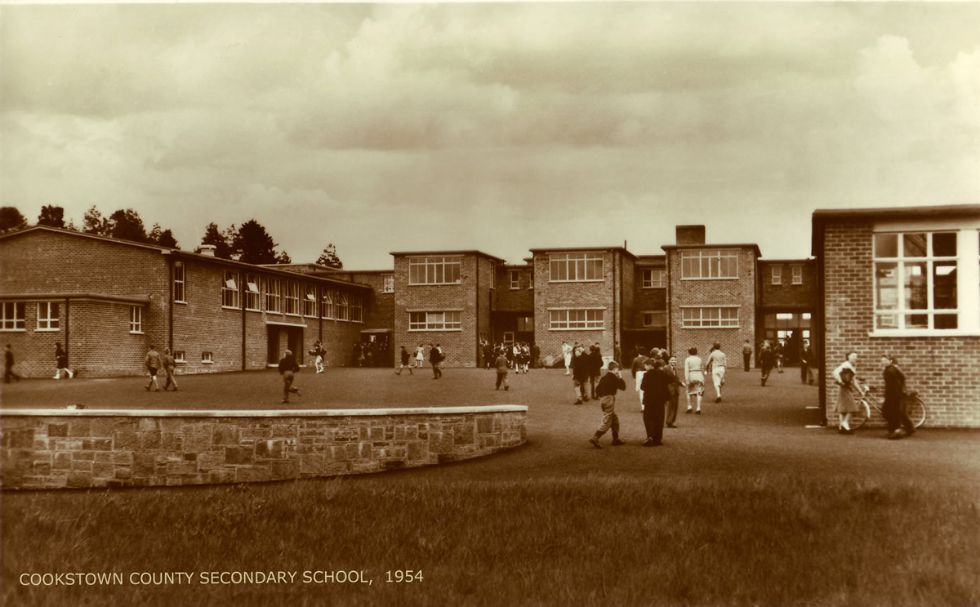 The school traces its origin back to 1806 and the foundation of Cookstown Academy by Rev Thomas Miller Senior who remained as Headmaster of the Academy until 1840. By 1834 the Remington sisters had opened a boarding school. The boarding school eventually took the name Cookstown College.
These two schools coexisted until 1924 when they amalgamated to form a coeducational school and took the name Cookstown College. Over the next decades this school would develop to have nine rooms and around 200 pupils and in turn change its name to Cookstown High School.
By 1955 the buildings and facilities had become inadequate for the growing numbers and a decision was taken to purchase the eighty acres of Coolnafranky Demesne to relocate Cookstown High School which by then had become a Controlled Grammar School. At the same time a decision was taken to create a new school known as Cookstown Secondary (Intermediate) School and to locate it adjacent to the grammar school. The two schools developed as separate institutions but shared catering facilities and drew their pupils from the same catchment area, families and community.
The early 1970s was a period of dramatic change in local administration in Northern Ireland taken to merge the Secondary (Intermediate) School with the Grammar School thereby Grammar and Secondary School with the uniform, badge and motto of Cookstown High.
By 1977 Cookstown High School as we know it today had been created. This is a place of strong heritage of academic excellence and ethos of support to enable each of its pupils to achieve their full potential.
Cookstown High School, Coolnafranky Estate, Molesworth St, Cookstown, Co. Tyrone BT80 8PQ | Phone: 028 8676 3620