School Canteen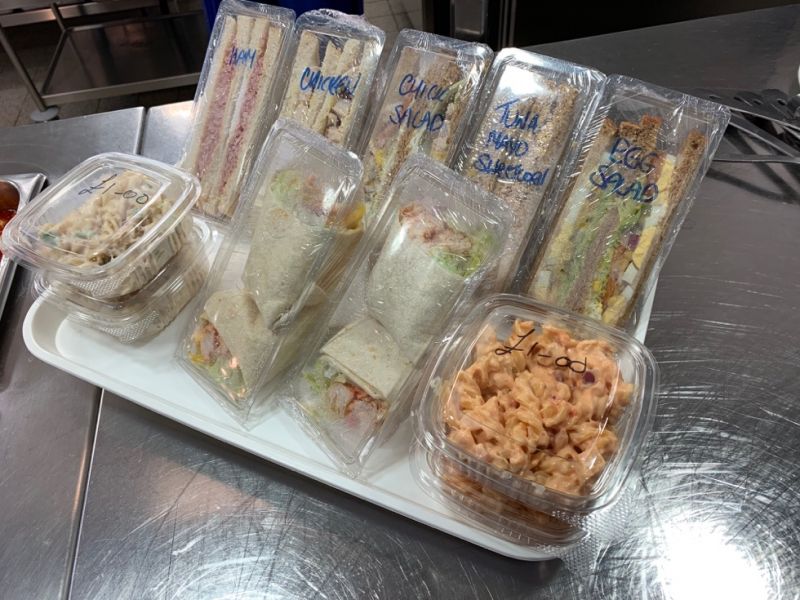 Dear Parents and Pupils,
Welcome to Cookstown High School Canteen. My name is Patricia Cunningham and I am the Unit Supervisor of the Canteen. This is just an introduction to our Canteen here at Cookstown High School and to let Parents and our New Year 8 Pupils know what we have to offer.
We aim to provide a Healthy and balanced meal for all our Pupils, with a wide variety of Meals available daily as you can see from one of our sample Menus provided with this introduction. Also provided is a price list of all items available.
We rotate our Menus on a three weekly basis so the choice is always varied.
We are able to cater for anyone who may have any Special Dietary Requirements such as Allergies, Medical or Cultural needs, and will be happy to help with any inquiries regarding Pupils provision of food.
You can contact me in the Canteen if you have any queries. Tel: 028 86765782
Kind Regards,
Patricia Cunningham.
Cookstown High School, Coolnafranky Estate, Molesworth St, Cookstown, Co. Tyrone BT80 8PQ | Phone: 028 8676 3620