Principal's Welcome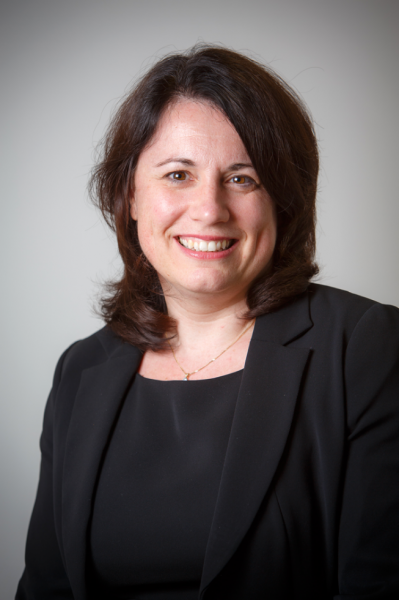 I am delighted by your interest in our school, and I hope this website provides a helpful introduction. If you have any unanswered questions, please do feel free to contact the school.
The best advertisements for a school are its pupils, and if you ask current parents why they choose Cookstown High School for their son or daughter, they invariably speak of the impression that friendly, happy, well-balanced and well-educated young people made on visiting us.
Building upon traditions and values established over two centuries and drawing pupils from a wide catchment area, Cookstown High School remains committed to the pursuit of excellence and personal best in a welcoming and caring environment.
At Cookstown High school we believe education is about so much more than qualifications, important though they are, but about one's character and the endeavour to be a wholesome and positive influence on others. The willingness and ability to learn, to lead, to serve and to build strong relationships are what enable a life to be both well-lived and worthwhile. It is our experience that by developing a strong work ethic, holding a growth rather than a fixed mind-set, within the context of an outstanding education, pupils will go on to flourish and thrive in the development of their individual talents and gifts, and may achieve considerably more than they might have imagined possible.
Cookstown High School, as a grammar and secondary school combined, affords individual children the opportunity for a specifically tailored education. Pupils who are academically able are placed in a grammar stream through to A level and pupils who are vocationally skilled also follow a tailored pathway.
We are a school with a Christian character providing young people with a framework for knowing both about and how to live in our world with a message of hope and transformation that makes a difference to how we see ourselves and how we live. Our aim is that pupils will be able to navigate and shape this complex and changing world through becoming individuals with a love of learning, purposeful, intellectually curious, inter-dependent, with a desire to give of their best so that they fulfil their potential as well as being servant-hearted leaders. As our pupils mature they are individuals that leading universities and employers look for.
Pupils starting at Cookstown High School encounter consistent rules, role models and traditions, which enable them to feel part of the Cookstown family and begin to take responsibility for others. Pupils can make a positive contribution to school life whatever their ability or background. To develop a strong character, pupils are encouraged to adopt a robust moral code and to embrace whole heartedly all that Cookstown High School has to offer. Moral excellence and the development of character is an end in itself, and we seek to be intentional about character education.
The school has a very effective pastoral structure and offers a wide ranging curriculum which meets the needs and aspirations of our young people all of which is enhanced by an extensive co-curricular programme. The wide range of experiences and co-curricular provision on offer, in sport, music, drama and elsewhere, combined with our facilities, make for cheerful and self-disciplined pupils who have an appetite for discovery, and an ambition to make their mark, notably in hockey, football, netball and athletics.
We are always keen to hear from like-minded colleagues from other institutions or from those interested in working with us in the future. Please do not hesitate to contact us should you wish to know more.
Miss G J Evans
Principal
Cookstown High School, Coolnafranky Estate, Molesworth St, Cookstown, Co. Tyrone BT80 8PQ | Phone: 028 8676 3620