Football - Girls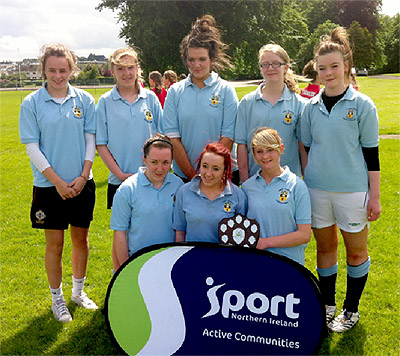 Girls Football is an option for the girls in the summer months. It is a popular option for year 8-11 as they have the opportunity to embark upon an alternative sport.
The girls train once a week on the sand based or the grass pitches. This training leads up to the Vauxhall School Girls Tournament where the girls are represented in two sections; year 8/9 and year 10/11. This in turn could lead to National finals.
Cookstown High School Girls have some talented footballers with a number of students playing at International Level.
Cookstown High School, Coolnafranky Estate, Molesworth St, Cookstown, Co. Tyrone BT80 8PQ | Phone: 028 8676 3620