Overview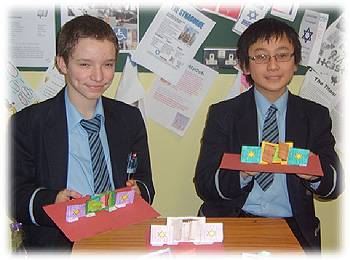 Pupils study a varied and enjoyable programme based upon the Core Syllabus. We endeavour to promote respect and tolerance for religious and moral values. Pupils are presented with opportunities to discuss, use ICT and to participate in active learning.
Through following Religious Studies at Key Stage three, pupils should be able to:
Develop an awareness, knowledge, understanding and appreciation of the Key Christian teachings about God, Jesus and the Bible and develop an ability to interpret and relate the Bible to life.
Develop a knowledge, understanding and appreciation of Christianity and also sensitivity towards the beliefs, practices, and lifestyles of others from a different religion.
Develop their ability to think and judge about morality, and to relate Christian moral principles to personal and social life.
Cookstown High School, Coolnafranky Estate, Molesworth St, Cookstown, Co. Tyrone BT80 8PQ | Phone: 028 8676 3620