Overview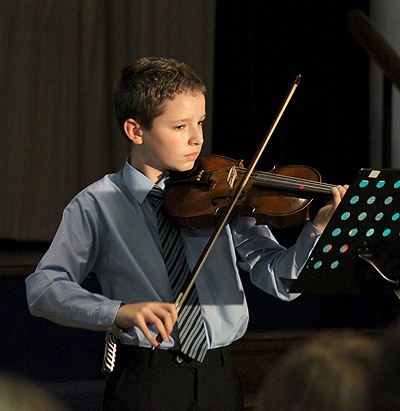 All pupils study Music at Key Stage 3. We cover a range of skills, such as composing our own music, performing on our own and in groups and thinking about different styles of music as musicians. During GCSE, AS and A2 Music, pupils build on their composition and performance skills and study a range of set pieces of Music
Each classroom has 10 keyboards for individual or pair work, an iMac for composition and there are 4 C2K laptops, each with Sibelius 6. There is a studio set up for GCSE, AS and A2 pupils to use for composition and private study.
There's wide a range of extra-curricular activities for all pupils: Junior Choir, Samba Band, Concert Band, Senior Choir and Orchestra. We have an annual Spring Concert to showcase the various ensembles and some individuals from each year group. Our groups also lead the worship at our Carol Service and the Senior Choir provide musical entertainment at Prize Day.
Instrumental lessons are available through SELB and private tutors on strings, woodwind, brass, drums, guitar, piano and voice.
Cookstown High School, Coolnafranky Estate, Molesworth St, Cookstown, Co. Tyrone BT80 8PQ | Phone: 028 8676 3620