Individual Guidance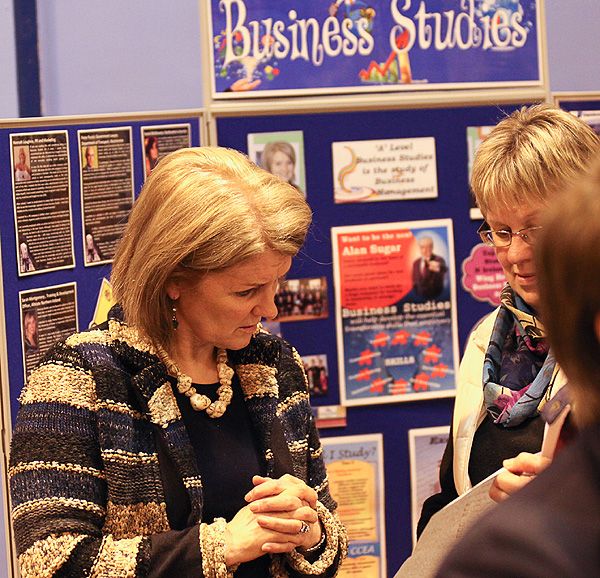 Year 10 & 12 pupils are invited with their parents/guardians for a one to one guidance interview with experienced Careers staff when deciding their subject options for Year 11 and Year 13 respectively.
Prior to making their Key Stage 4 choices parents and pupils are invited to an information evening in Year 10 outlining the benefits of each pathway available to pupils.
In Year 12, a Subject Fair Evening (pictured right) is arranged where pupils and parents can speak to staff and pupils about the course details of subjects on offer in Sixth Form.
Year 14 pupils receive one to one guidance when considering their post Sixth Form options.
Cookstown High School, Coolnafranky Estate, Molesworth St, Cookstown, Co. Tyrone BT80 8PQ | Phone: 028 8676 3620