Overview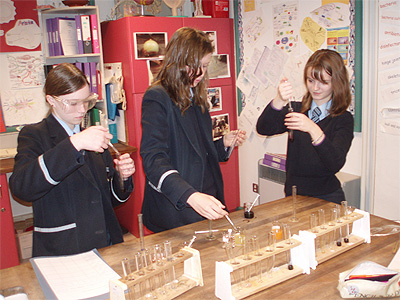 Biology is the science of "life." Today's biologists are involved in researching the cloning of embryos, designer babies and genetically modified food. Biologists are also involved in finding solutions to worldwide problems such as:
· global warming;
· the extinction of species;
· AIDS and other epidemic diseases; and
· MRSA and superbugs.
Biology is a fascinating subject that allows us to make a difference to tomorrow's world by helping us understand the world we live in today
Our Aims in the Biology Department at Cookstown High School is to stimulate pupils' curiosity, interest and enjoyment in Biology.
Cookstown High School, Coolnafranky Estate, Molesworth St, Cookstown, Co. Tyrone BT80 8PQ | Phone: 028 8676 3620