Overview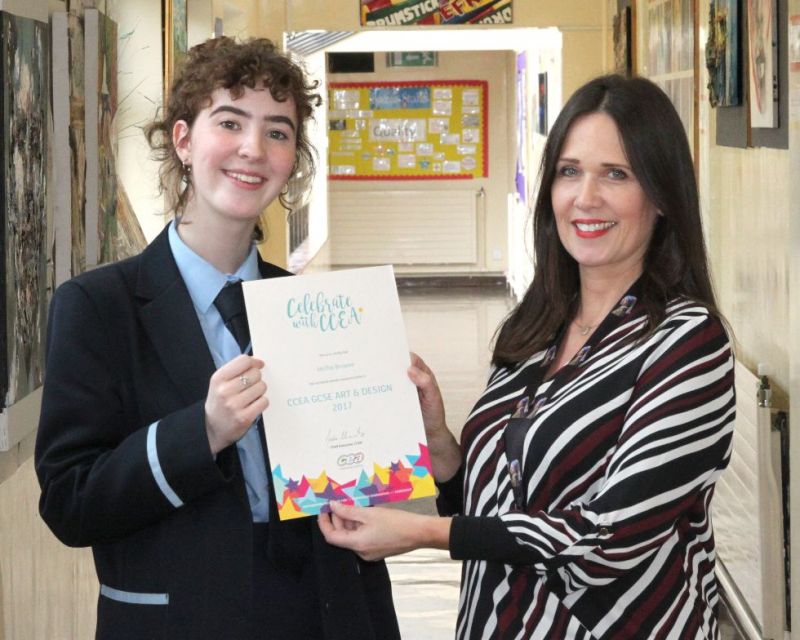 The Art and Design department has been the creative heart of the school for many years. It also has consistently achieved excellent exam grades and has gained a well deserved reputation for the quality of it's work Many students have taken their art experience on in to training, third level education or employment.
Our students work frequently plays a role in CCEA moderation, agreement trials and is also exhibited in the True Colours annual exhibition. Many go on to Art college or take Art with them in to teacher training, both secondary and primary level.
The study of Art & Design nourishes, enhances and celebrates student's creative, intellectual and artistic abilities. It stimulates and challenges students to realise their potential in a broad and relevant context. The overall educational development of the individual is central to the study of art and design.
Cookstown High School, Coolnafranky Estate, Molesworth St, Cookstown, Co. Tyrone BT80 8PQ | Phone: 028 8676 3620